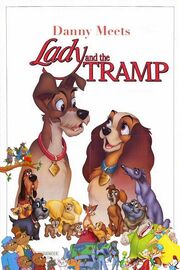 Danny Meets Lady and the Tramp
is an upcoming crossover film created by CoolZDane. It will appear on Google Drive on January 2nd 2015.
Danny, his friends, the Berenstain Bears, and Team Lightyear have gone to New York at the turn of the 20th century. There, they meet a Cocker Spaniel named Lady and a street dog named Tramp. As they stay together, they fall in love. This relationship is forbidden, however. But Danny and all his friends always know that true love knows no boundaries.
Ad blocker interference detected!
Wikia is a free-to-use site that makes money from advertising. We have a modified experience for viewers using ad blockers

Wikia is not accessible if you've made further modifications. Remove the custom ad blocker rule(s) and the page will load as expected.