Yogi Bear's Adventures of The Little Mermaid
Talk

0
Share
Ad blocker interference detected!
Wikia is a free-to-use site that makes money from advertising. We have a modified experience for viewers using ad blockers

Wikia is not accessible if you've made further modifications. Remove the custom ad blocker rule(s) and the page will load as expected.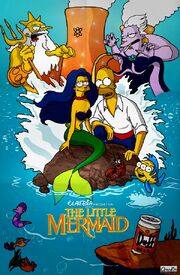 Yogi Bear's Adventures of The Little Mermaid
is another all-new Hanna Barbera crossover film by TheCityMaker. It appeared on YouTube 5-14-2011
Yogi Bear and the gang go underwater and meet their friend Squiddly Diddly and also meet Ariel, a mermaid princess with a voice of an angel and help her learn about the human world to get the prince of her dreams but must stop the evil seawitch Ursula from ruling the seas
Squiddly Diddly will join Yogi Bear and his team at the end.